Your home should be a place where you and your family feel safe. But unexpected threats have made residential security essential for all homeowners. Don't wait for disaster to strike. Contact AVS today to learn about home security solutions that offer the best protection available.

Our commitment to you and your family begins when we evaluate your security requirements, surveying your lifestyle to recommend a system that fits your unique needs.

State-of-the-Art Services
AVS delivers confidence and peace-of-mind by offering state-of-the-art services for intrusion alarms, video surveillance, remote services and home automation.


Implementing an intrusion detection alarm is the first step toward comprehensive protection. Following a simple installation process, you can be assured that an audible alarm will sound during a break-in. The alarm system can also be monitored by an outside service provider to give you extra comfort that your property is protected.


Video surveillance helps you keep a watchful eye on your property. The fastest growing security solution available, AVS can set you up with a camera system that integrates with your security system, allowing you to view your cameras via web browser or with a smartphone.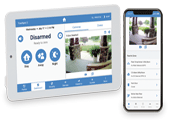 AVS offers the ability to monitor and control your residential security system remotely, from nearly any computer or smartphone. Using remote services, you can arm and disarm your security system, view the latest status reports and sensor activity and set schedules while you're away from home.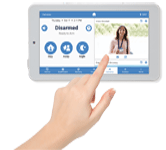 Home Automation / Smart Home
More cost effective than ever, automation provides something we could all use more of in our lives: Convenience. Technology advancements have made automation a reality for both home and commercial environments, allowing you to manage your lights, locks and thermostat settings from anywhere, at any time. And the best part is, it can save you money.

Wi-Fi is an internet connection that uses radio waves (similar to those of your cellphone or microwave) so that Wi-Fi enabled devices in the immediate area can connect to the internet. It's not a separate service from your internet, but rather another way to connect your devices. If you're having issues with connectivity we can help.

Enjoy the peace of mind in knowing that a locally-owned company is watching over your home. With AVS, your home, valuables and lifestyle are protected.
Learn more about our Residential Security solutions by contacting AVS today. Call 800-367-1896 now, or fill out our contact form and we will respond promptly.